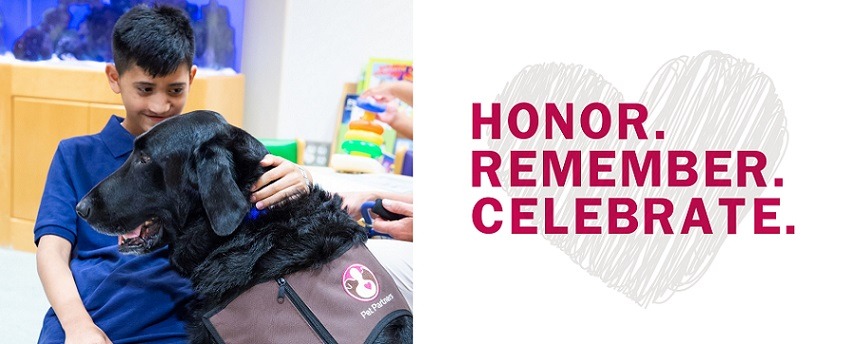 Make a Difference for
Therapy Animal Teams
Want to share your story and promote the human-animal bond, while fundraising for Pet Partners? You've come to the right place!
Our self-service fundraising site can be used by anyone – a volunteer, donor, advocate, or supporter – who would like to ask friends and family to donate to Pet Partners. You can use this site to:
Honor a therapy animal's retirement.
Celebrate a birthday with donations to Pet Partners, rather than gifts.
Remember a beloved family member, friend, or pet.
No matter which type of fundraiser you choose, you can customize your page with stories and photos to celebrate the person or pet that these donations will honor. Each donation will help Pet Partners register and support therapy animals who make much needed visits in hospitals, schools, and nursing homes.